Beginner Kids Martial Arts Classes Enrolling In October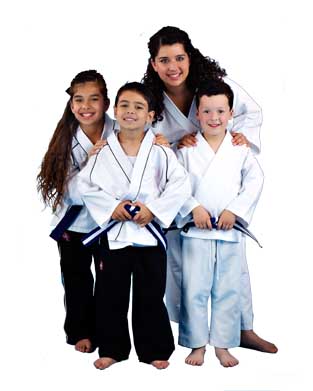 Nobody sits on the bench here!!
Our Kids TaeKwonDo program offers daily lessons that develop self-esteem and confidence, teach discipline and self-control, help channel energy, develop lifelong self-defense skills, while being fun and encouraging academic values.
Our students are continually asked to achieve new levels both physically and emotionally. Our environment, though demanding, is one of achievement through individual growth. By focusing and trying hard, our students realize that they can be highly successful in TaeKwonDo and in life.
QUITE POSSIBLY THE BEST ACTIVITY FOR KIDS
Our Kids Martial Arts classes are jam-packed with fun martial arts exercises that kids love. As kids learn the martial arts, we help build leadership skills by challenging them to set goals and reach for the stars. Then we reward their accomplishments with plenty of positive reinforcement, so kids feel great about themselves.
But we don't stop there. In fact, we help kids excel in all areas of their lives. Just take a look at what you can expect when you enroll your child in the Kids Martial Arts classes at Glendale Taekwondo Academy:
Great for your child's mind!
Fun and safe fitness
Important self-defense skills for kids
Better Focus
When kids take our martial arts class, they get a workout like no other, and they learn a whole slew of important life skills they just can't get anywhere else, making it the best activity you can give your child!
GIVE YOUR CHILD A KICK START TOWARDS SUCCESS WITH KIDS MARTIAL ARTS! GET STARTED TODAY!
Fill out the short form on the side of this page to get all the information you need to get your kids started in our amazing Kids Martial Arts classes and put them on the path to success!
Kids Martial Arts Program Age Groups
From Age 4 To 5 (Tiger Cubs)
From Age 6 To 12 (Junior)